Fast absorbing protection for your sensitive skin
If you sometimes experience little leaks, but you have sensitive skin and you aren't quite sure how to make it work for you, then this could be what you've been waiting for…
Introducing our TENA Lights liners, consciously made with soft, breathable materials and without any fragrances or dyes. They quickly absorb liquid and lock humidity away, protecting your sensitive intimate area.
As you grow older and start to go through the , your skin can get even more sensitive, so it can be irritated more easily. That's why it's important to choose a product that will be kind to your skin and keep discomfort at bay, so that you can continue feeling comfortable in your own skin. Adding some text here.
Can we also have a drum roll please for our new packaging…made from 100% renewable fibres.
Find out more about our high-performance liners.
Little leaks and incontinence in women
When playing sports or even when coughing, sneezing or laughing, little leaks can happen at the most unexpected of moments. But they shouldn't get in the way of you and your lifestyle.
One size doesn't always fit all, which is why our TENA Lights range features liners in a range of sizes and absorbencies. All liners are as thin as 3mm, our middle-sized liners and long liners are perfect for extra security when you need it, and the smallest in the range can even be used with a thong.
But that's not all that makes TENA Lights special…
Kind to skin. Protects like TENA
When you experience little leaks for the first time, reaching for a sanitary pad might seem like the obvious solution. But choosing a liner specially designed for urine leakage will help to protect your skin and reduce the risk of leaks. Here's what makes our TENA Lights products the best liners for those unexpected moments.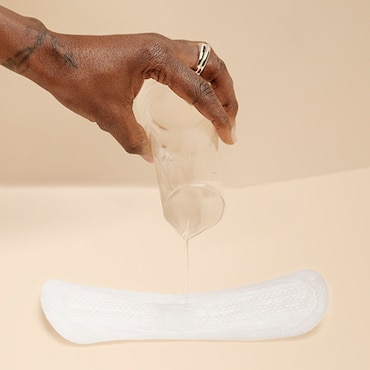 Fast absorption
No more worrying about little leaks when you're out and about. TENA Lights high-performing liners quickly absorb and distribute urine, locking it away at the core of the liner and leaving you feeling dry and fresh. And once the moisture is trapped, there's no getting out, which means that odour is kept at bay.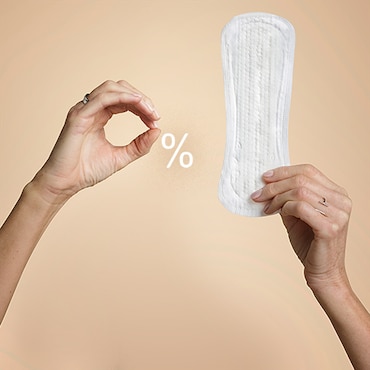 For sensitive skin
Our skin can get more sensitive as we grow older, making it more prone to irritation. TENA Lights are dermatologically tested and contain 0% fragrances and dyes, protecting your skin from irritation and discomfort.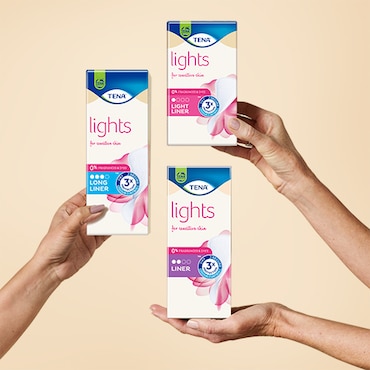 100% renewable pack
We're all for doing our bit for the planet, and our new TENA Lights packaging is made from 100% renewable fibres. We've removed the plastic window, but rest assured that what's in the box is better than ever for protecting you from little leaks and skin irritation.
Be kind to your skin
After all your skin has been through, it deserves to be looked after. Choose your liner to buy or order a free sample.